We are delighted to partner with MELP app from the Holistic Healthcare Group.
MELP is the perfect tool to support your employee's mental health in a bespoke way, and on their own terms.
The Melp app is like having a therapist in your business, and provides each user with access to a wide variety of mental health support options. From guided mediation exercises, instructional videos, technique videos and even access to coaches and therapists in-clinic.
By providing MELP to your employees, you are giving them the tools to help themselves, and the ability to dip in and out of sessions at any time if they need support. Plus, as a corporate customer, your employees will get a 15% discount on all therapies at our virtual clinics, should they want them.
Please watch our LinkedIn Live with Founder of MELP app for more information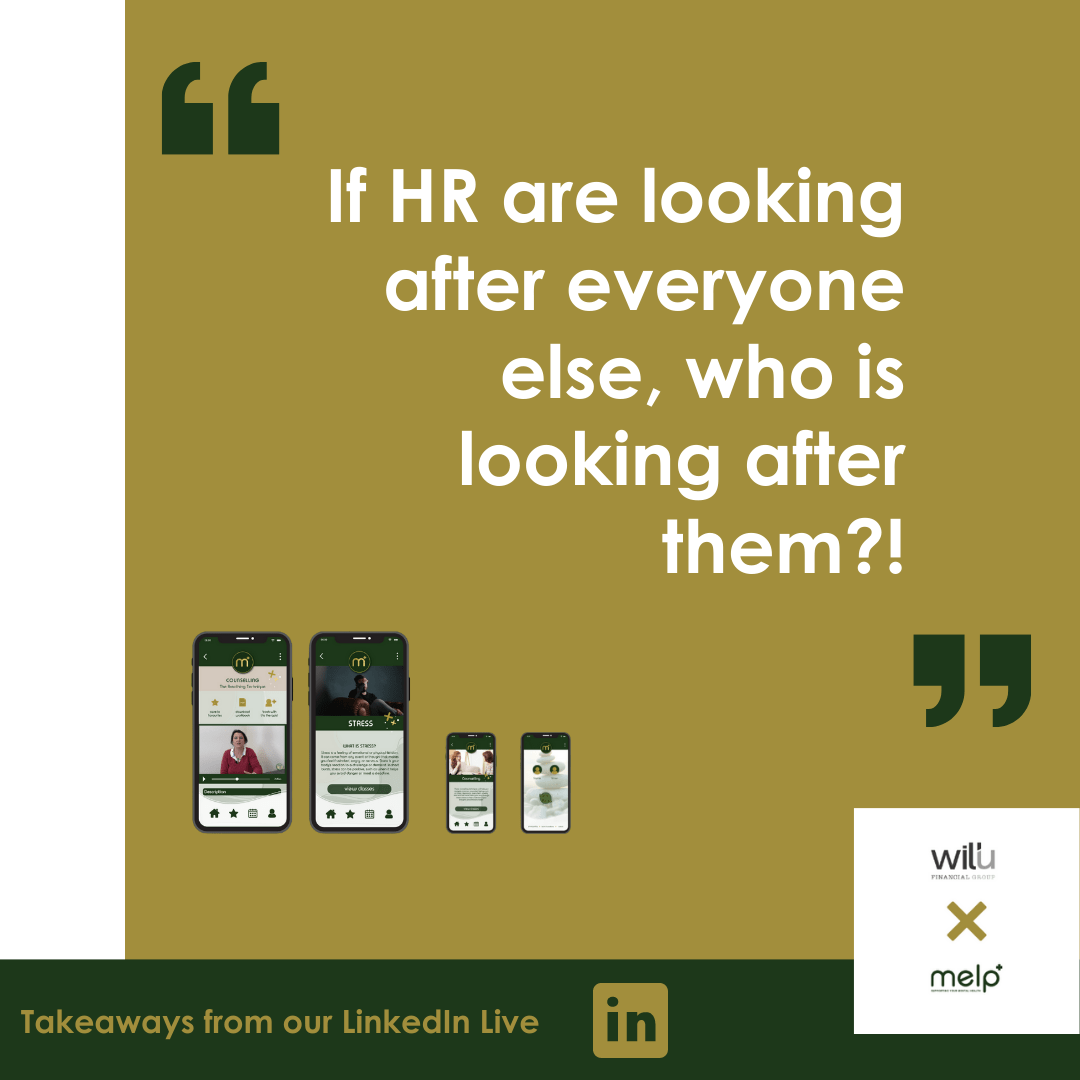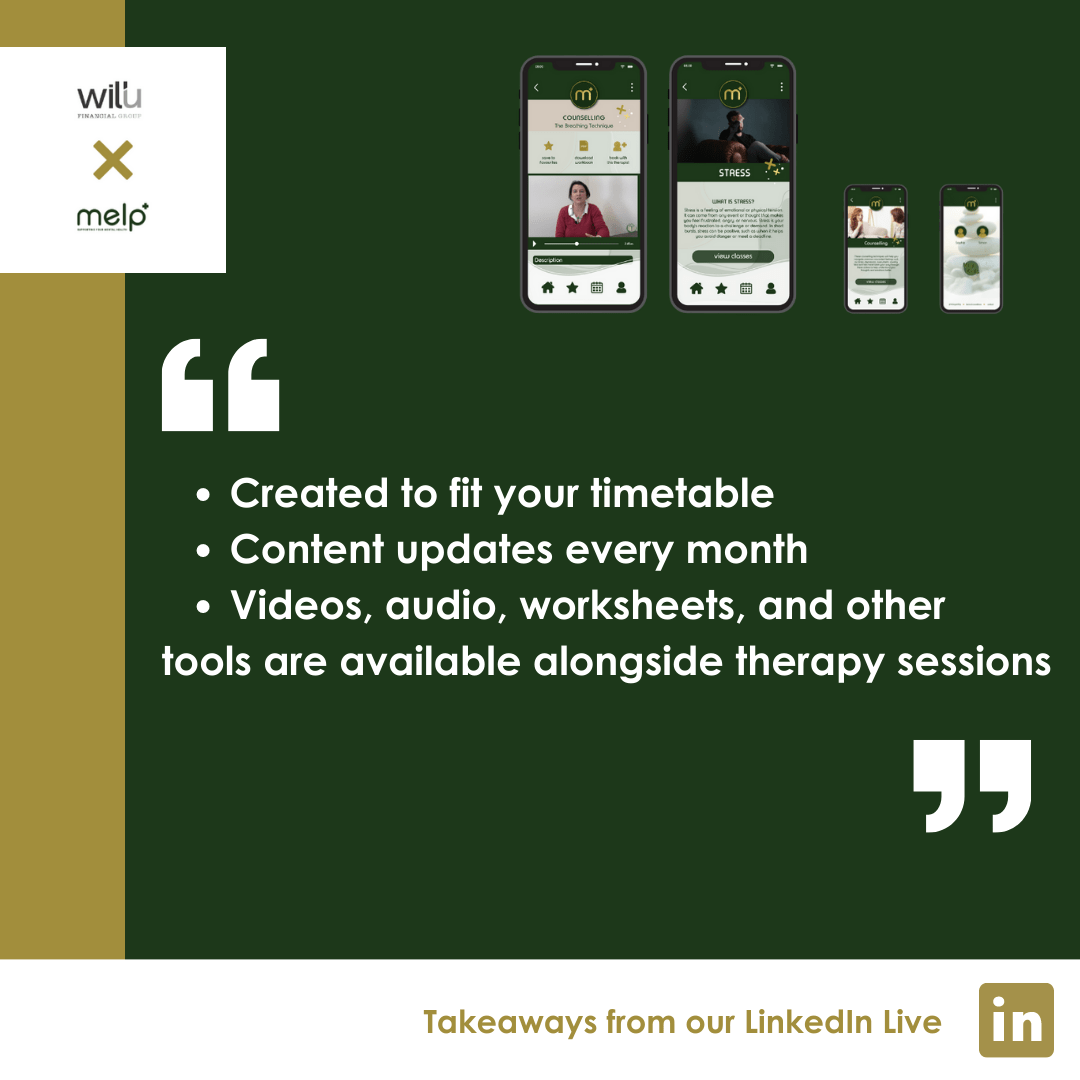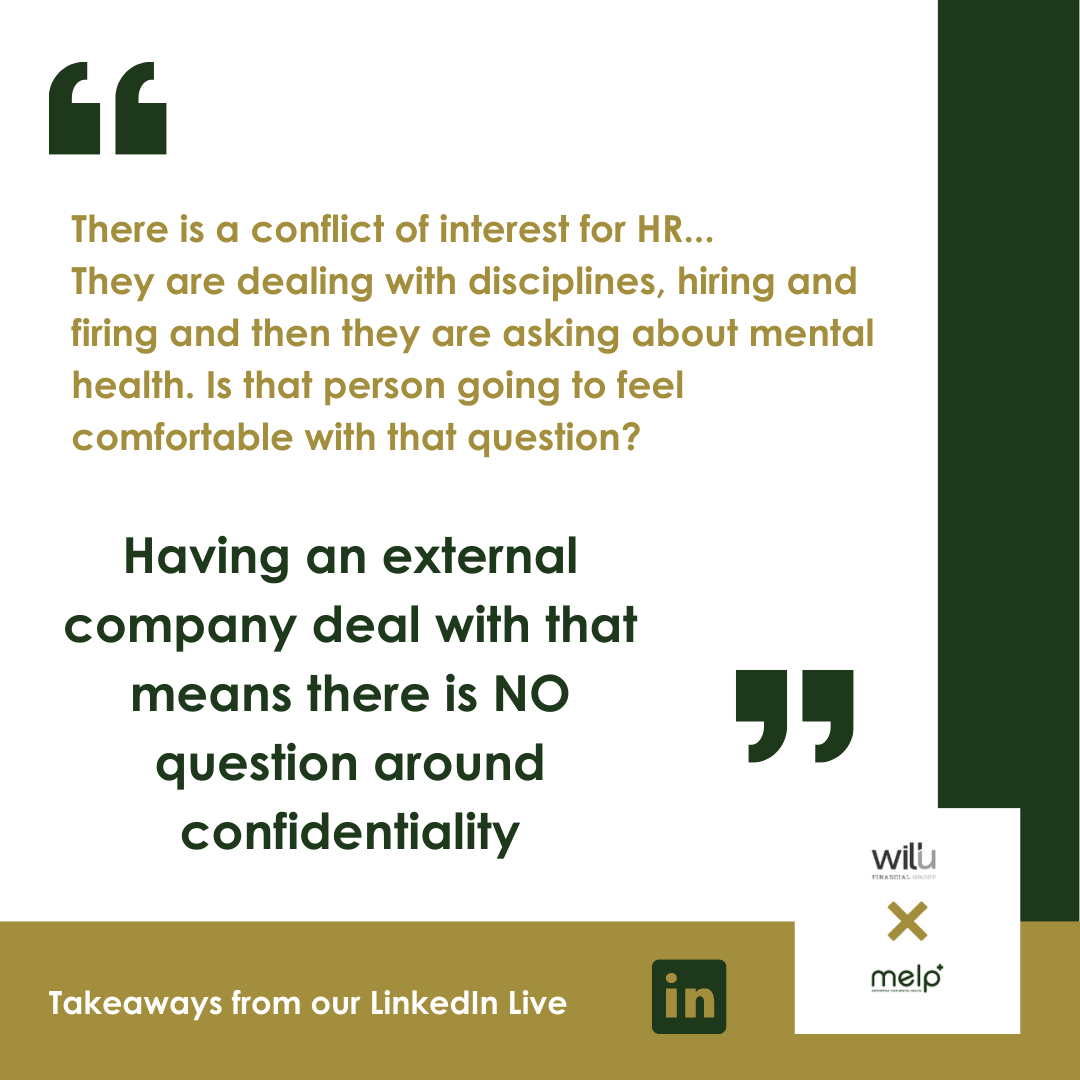 WillU World offers individuals access to MELP app for FREE for 30 Days and then 50% off their first year's subscription. For the discounted corporate price list to give access to your whole team, please contact tillie@willu.co.uk
FREE 30 Day Trial and 50% off your first year – Mental Wellness App – WillU World