WillU Listen?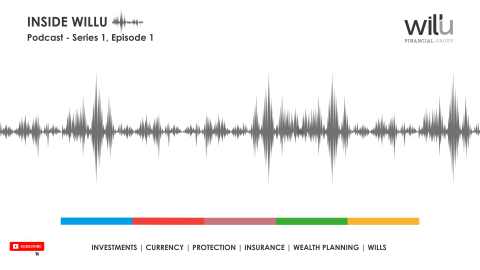 We're delighted to have started a new podcast, Inside WillU!
An insight into the workings of the WillU Financial Group. In the first series of this podcast, we'll be meeting the WillU Financial Group team and exploring the services they provide. They'll also be divulging the highs and lows of a start-up business.
Episode 1 – CEO Craig Copeland.
We explore the inception of the group and its growth within such a short space of time.
EPISODE 2 – CEO Ross Sando
CEO Ross Sando shares his journey in financial services and talks about all things WillU Invest.